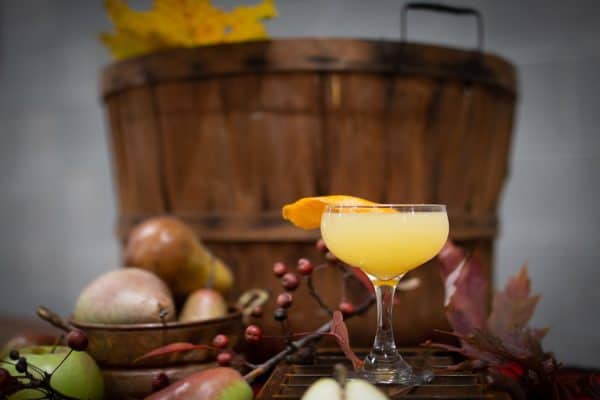 Partridge in a Pear Tree
Tools: Shaker
Glassware: Coupe or Martini glass
Garnish: Anise Star
Ingredients:
1.5oz CH London Dry Gin
1oz Orange Juice
.25oz Lemon Juice
.5 Honey Syrup
½ Pear, Cut into large pieces
Instructions:
Add pear and CH London Dry Gin to a shaker, add ice
Pour in orange juice, lemon, and honey, shake vigorously (to the count of ten)
Strain into a coupe, garnish with anise star
Hack: Red or Bartlett pears are best for this drink, they have the most flavor and juice without getting to gritty. And if you want this drink out of season, substitute fresh pear with ½ oz pear nectar.
Build Your Bar Knowledge: Get your directions straight- drinks served in a martini glass or coupe are "served up" , drinks served without ice in a rocks glass are "served down" or "neat".
Pitcher Portion (serves 5)
7.5 oz CH London Dry Gin
5 oz Orange Juice
1 oz Lemon Juice
1.5 oz Pear Nectar
2.5 oz Honey Syrup