When we say
"Made in Chicago"
we mean it.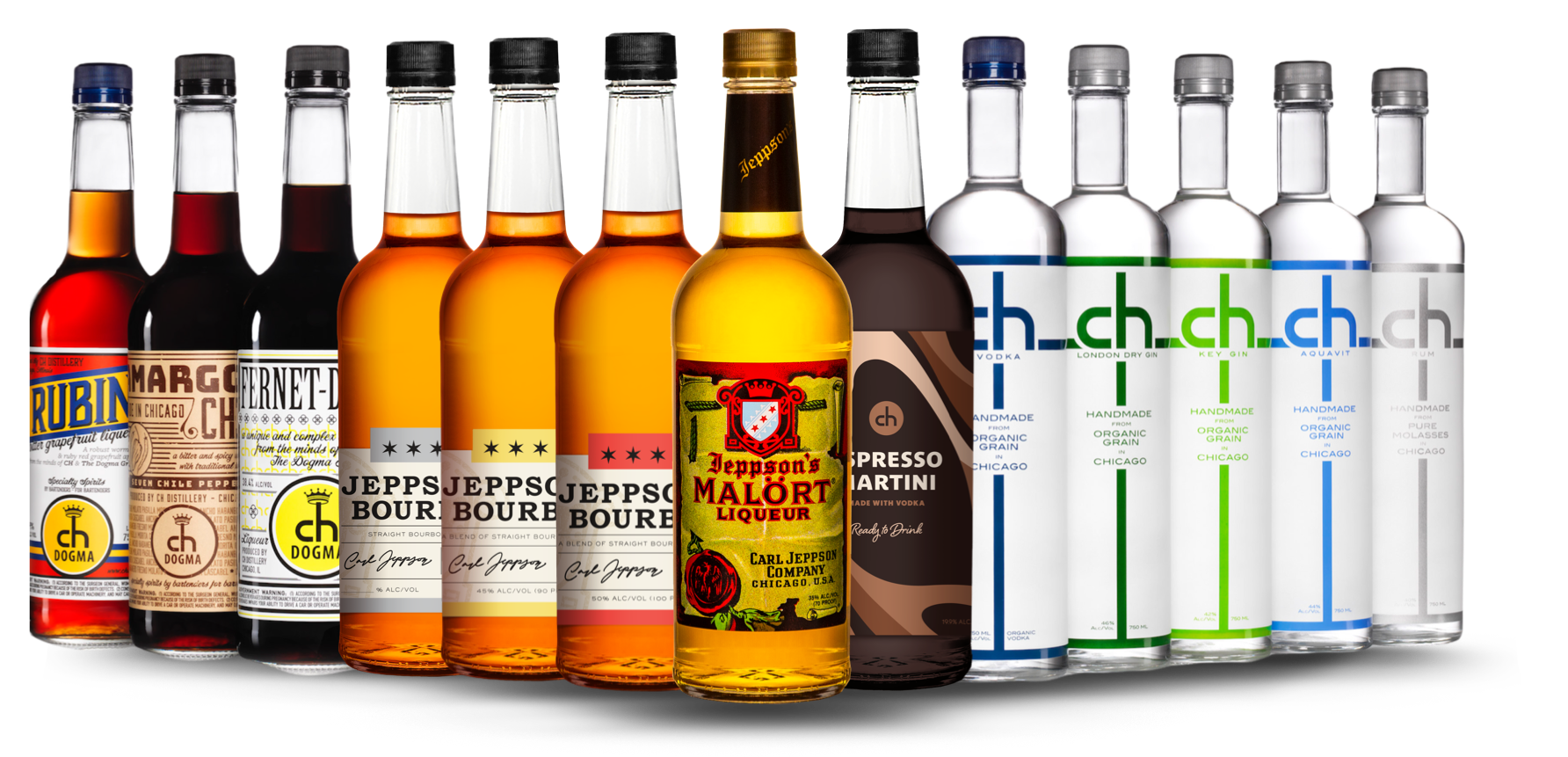 Founded in 2013, the name CH refers to the great city of Chicago and the fundamental compounds in alcohol, Carbon and Hydrogen.
CH is Chicago's leading artisan spirits producer with an extensive portfolio including the only organic vodka made from Illinois grain and a variety of core and specialty spirits. Milled, mashed, and fermented from scratch using only the finest ingredients, CH products speak to our core values: sourcing locally, drinkability, high quality, and value.
About Us
Take a tour of CH Distillery in West Loop and experience "The Tradition".
Distillery Tour
Enjoy craft cocktails and sushi at our West Loop bar and restaurant.
RESTAURANT